There's no shortage of content online for the self-employed and entrepreneur.
Endless articles about building your own brand, creating a pipeline of work, and plenty on the operations of running a business.
But there's a lack of conversation about the foundations of working safely.
No matter how strong your brand, pipeline of new business and internal admin skills are, if you aren't actively designing a sustainable way of working, when things go wrong, you'll be in a harder place that needs be.
We think there are five things you need to consider both before you take the leap to working for yourself, and actively prioritise whilst you're self-employed:
Active Design — figure out how you need to work.
Financial Planning — figure out what your money needs are beyond income.
Working Relationships — figure out how to work well with others.
Professional Development — figure out how you'll grow professionally.
Mental Health — figure out how to take care of yourself.
Active Design.
Design how you need to work first, how you want to work second, and how you're able to work third.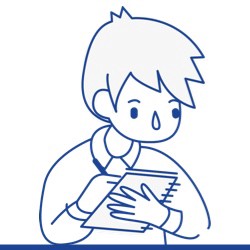 Many people see self-employment as the opposite to employment, when in reality, there are many many designs of how you can work.
Don't start with the answer, start with what you need, and design what your ideal working patterns would be. Rather than assuming that self-employment is the only other option, take time to actively design how you'd like to or need to work, and then see which combination of employment models work for you.
More employers are open to conversation about how you want to work with them — whether that's reduced or compressed hours, remote work, job sharing, part-time.
Perhaps all you really need is a conversation about flexible working to suit what you need. Even if you do go ahead with self-employment, you'll have a good idea of what your boundaries might need to be.
Financial Planning.
Don't only think about invoices and expenses: plan for the future, plan for things to go wrong, and plan for a lifetime.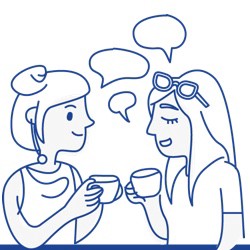 Everyone recognises that income is not reliable or steady when you're self-employed, but just focusing on income isn't sufficient.
A clear head and rational thought about how your financial situation is impacted by self-employment is critical, and what that might look like in times of crisis, or over longer periods. What happens in sickness?
Do you want a mortgage? Do you want a salary raise? How do you build a plan for retirement?
Increasingly, the legal and taxation status of the self-employed is getting more challenging and complex to navigate, and when you're self-employed, you're not only the craftsperson of your trade, you're also the accountant, marketing, sales, making the tea and taking out the trash.
Don't do it alone, get expert advice.
Working Relationships.
Invest in seeking ways to rapidly build good working relationships with your new teams, and don't rely upon the old models of 'getting to know someone'.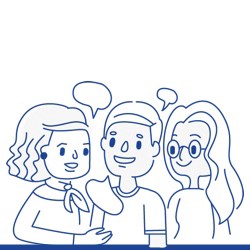 You're about to have multiple bosses, multiple colleagues and multiple "first day on the job".
A large part of the self-employed experience is working with a wider group of people, perhaps you're part of a new team every couple of months, potentially even more frequently.
We all know how hard it can be on the first day of a job, so having to deal with that on a far more frequent basis means you need to approach the challenge in a different way.
You'll need to consider how you can build strong relationships with your peers and clients from day one, how you gather effective feedback, how you can understand new working cultures and communications, all within environments where you're the idea of 'psychological safety' is not within your reach as an expert who has been brought in to have the answer.
Understanding your own working preferences, focusing on clear communication and asking for feedback, and being adaptive in new situations are core skills you'll need to develop.
Professional Development.
You don't have a boss to ask for a promotion now. You're in charge of your own continual professional development, so make a plan for it.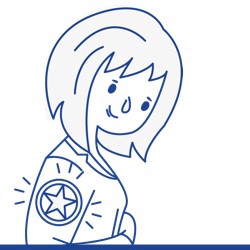 Responsibility for continually developing your own skills — whether they be hard capabilities or softer communication and engagement skills — now lies with you, and is more important than ever to keep relevant and valuable to your clients.
Create your own development plan, invest and log the time you're spending on development and learning, put money aside to pay for training, work towards that promotion, and give yourself a raise and job-title change as you would in employment. You're still working for a company, even if your boss is you, so don't let your career stall by not investing in your own development.
Mental Health
Taking a sick day will be harder now. Invest in looking after your own wellbeing, especially your invisible but essential mental health.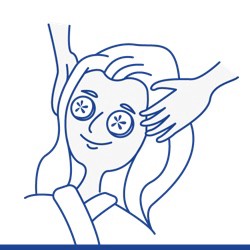 1 in 3 will struggle with mental health challenges in their lifetime, but if you're fortunate to have never lived with poor mental health, it can be hard to know what to look out for, and to make sure you're working healthy to prevent falling in to a bad state.
Working for yourself is incredibly stressful, and over half of our freelancers say that poor mental health has impacted negatively on their ability to work. Be aware of what causes you stress, and don't do it alone. Build up resilience to the things you can't change, and deal with the things you can.
Make sure you have a support network in place, and are actively considering how you take care of yourself.
---
There's no one-size-fits-all solution to work. Everyone needs to find their own route to doing brilliant, meaningful, rewarding work — but this takes active design and consideration.
Don't take a leap without thinking about how you want to work, don't forget the things which create a foundation for doing brilliant work, and don't forget that just because you work for yourself, it doesn't mean you're by yourself.
Communities like Leapers exist so that its members can support each other, sharing wisdom, experience and signpost towards useful resources and suggestions. We don't always have the answer, but if we can help people ask good questions — that's a good start.